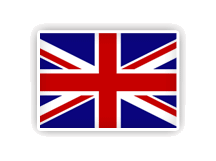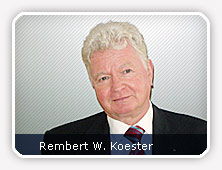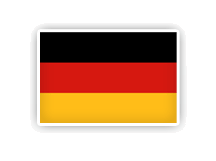 KMC - Koester
Marketing Consultancy
• Want To Do Business in Germany ?
• Need to establish an immediate German Sales presence?
• We can help you!
Mr Rembert W. Koester established kMC in 1994, as a small size Consultancy Company working very flexible, effectively and actively to support overseas companies to establish business contacts in Germany.
kMC is located in Zenting – South Germany, Bavaria
approx. 125 km east of Munich.
kMC - offer a wide range of personally contacts to decision-maker
in industry fields as:
Automotive • Aviation • Electronic Telecommunication • Engineering
kMC has been working – very successfully – on behalf of the Welsh Development Agency in Cardiff since 1994. Its mission is to identify German companies willing to source products from Wales. kMC was retained after a competitive tender by Wales Trade International and The National Assembly for Wales – Cardiff - to assist Welsh companies wishing to establish or grow their business in Germany. Our objectives are to accompany you with our specialists throughout the entire process of tapping into this new market area and to assist you in overcoming barriers of entry that naturally exist in a foreign country like Germany and a different commercial environment.
We provide the following services:
• Core Support
- Market and Trend Analysis
- Product and Sector Identification
- Identification of Key Target Customers
- Business Development / Key Account Management

• Additional Support
- Identification of potential opportunities
- Set-up of face-to-face meetings with Key Decision Makers
- Follow-up on introductions and quotations
- Delivery of practical support throughout the negotiation process
- Monitoring of progress once business is secured to ensure successful
long term customer relationships (Key Account Management)

In essence, we can act as
your very own German Sales Office!
Our fields of business expertise are:
Automotive • Aviation • Engineering • Electronic

We are personally well known in more than 3,500 German companies engaged in the business sectors above. We are also able to provide support in other business sectors – as and when required.